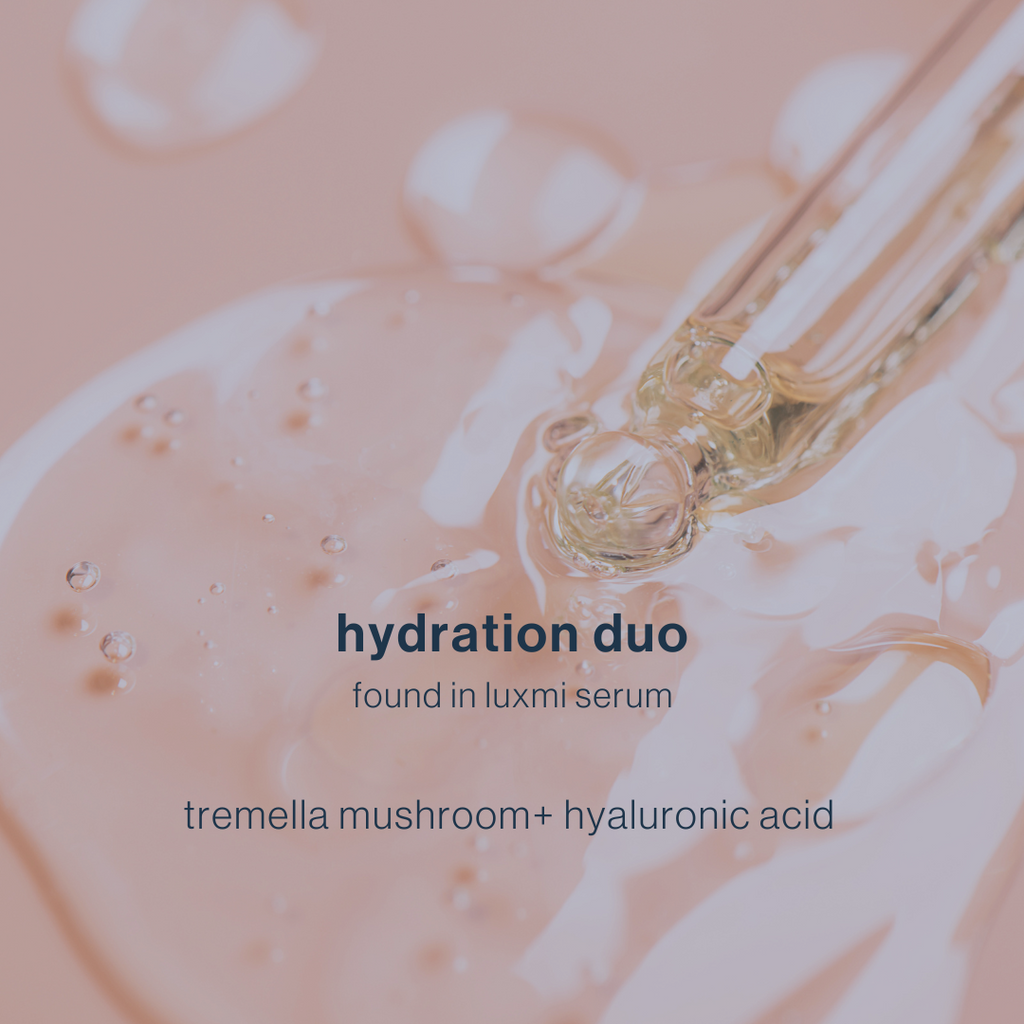 What is hyaluronic acid?
bouncy, plump skin is what we're all looking for. it is one of the main components of the extracellular matrix, like collagen it's one of the main factors supporting our cells. it helps to heal wounds, reduces inflammation, strengthens the barrier function and provides moisture in our skin which helps to keep our complexions looking young and healthy. from our late 40's our skin has half as much hyaluronic acid in their bodies adding to the effect of ageing in the complexion, with loss of elasticity and lack of firmness.
ancient tremella mushroom
rich in polysaccharides and vitamin d, this powershouse botanical has gelatinous texture which can hold 500 times it's own weight in water, as a humectant it draws in moisture to the skin, giving it that plump youthful look. used for centuries in eastern medicine it's a perfect match for hyaluronic acid to give the skin an extra dose of moisture.
Why our powerhouse duo works?
topical hyaluronic acid has immediate and long term effects on the skin and can hold upto 1000 times it's weight in water helping to show immediate results in the skin, keeping it plump and lifted. paired with tremella mushroom skin is given a plump dewy look, helps to reduce fine lines and improves elasticity. a must have for your everyday routine.